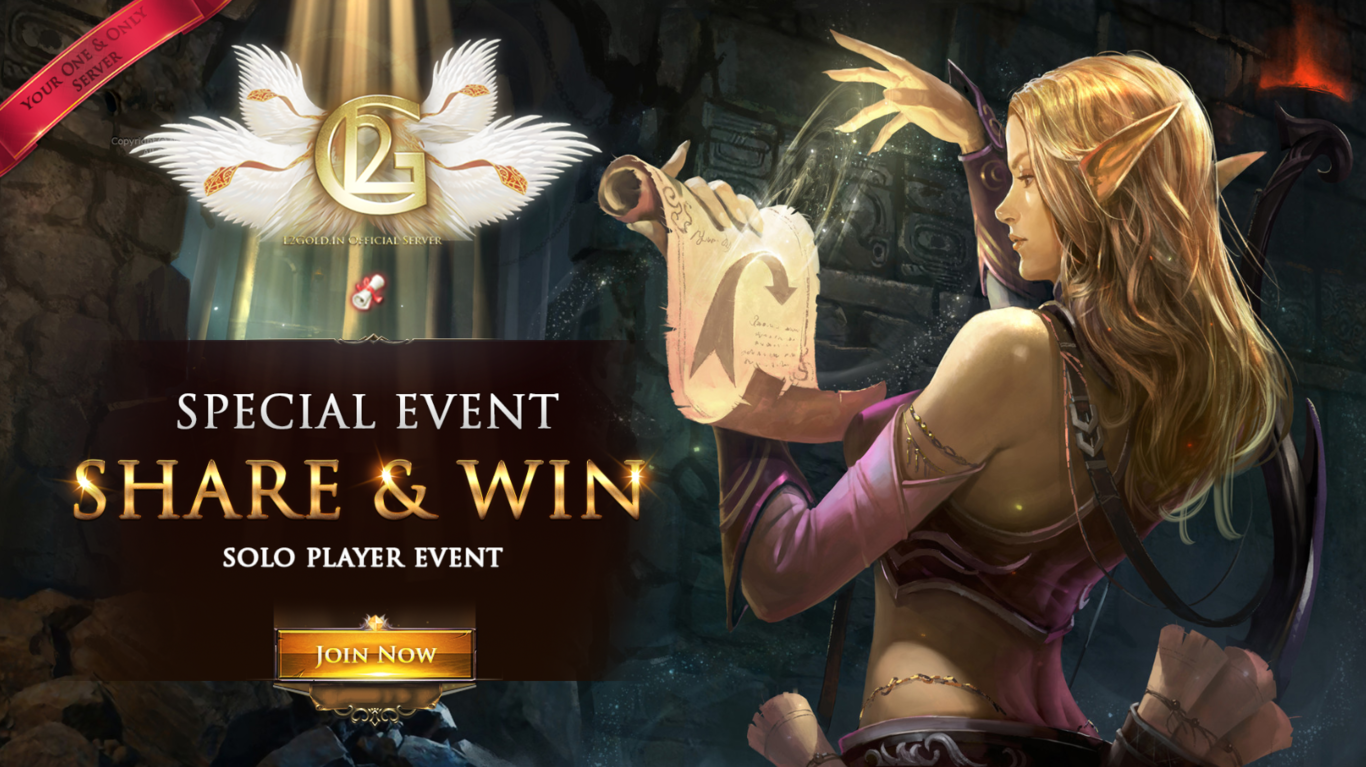 Event L2Gold.in in Facebook
#x45 #Chronicle 4 Scions of Destiny
The intentionof this event is to support the new players.
Please do not ask/register for rewards if you are a person who doesn't need them, any attempts of cheating will be punished.
This event is for every new player, whether you are coming on your own or as a clan.
We are not planning to organise events like this in future so take your chance and join us now!
Registration for the event is valid from 26.03.2021-31.03.2021 (5 days)
How to participate:

1) Only share and LIKE this post and leave a comment with your nick name in the game
PLEASE NOTE: Only real Facebook accounts will be considered, attempts made from fake accounts will be severely punished, mainly by not allowing you to enter our server
2) Make sure the post is posted as Public, so we can verify it!
Facebook Reward list:
Special box Armor inside (Apella Armor 90%+7)
Special box Weapon inside (S Grade Weapon SA +15)
Mold L2Gold Weapon (You can change for L2Gold weapon during safe exchange event time)
1x Ring S Grade 90%+7
1x Earring 90%+7
1x Necklace 90%+7
7x Special Red Box Gift
10x Special Blue Gift Box
12x Lucky Box
1x Special Rune Adena 50%
Full recommend character

www.L2Gold.in
www.L2Gold.in/Forum
www.facebook.com/L2Gold.org