THE EVENT STARTS TODAY (30.10.2020) @ 20:00 +2GMT
RIGHT AFTER NEWEST UPDATE TAKING PLACE
It is very simple event – first player who gets whole set of new armour 55% will win the main prize.
If you wish to take part in the event you must take a screenshot with your character visible on it with it's nick name, your inventory must be showing complete set of armour and there must be date stamp on the screen shot as well. Once you have these you must post the screen shot in our Media Section by creating new topic with title as follows : "New Armour – your nick name" (
To make it very clear – the winner will be the very first player to have a full set of Dynasty Armour refined to 55%, and you must provide proof to it with time and date as mentioned above.
Reward list will be as follow:
1st place – 150 euro in cash
2nd place – 100 euro in cash
3rd place – L2Gold weapon of choice enchanted to +12
Sample how new topic should look like:

And then the post should be in a format as follows:
Nick in game: xxx
Screen shoot:xxx
Country:xxx
This is how a correct post would look like: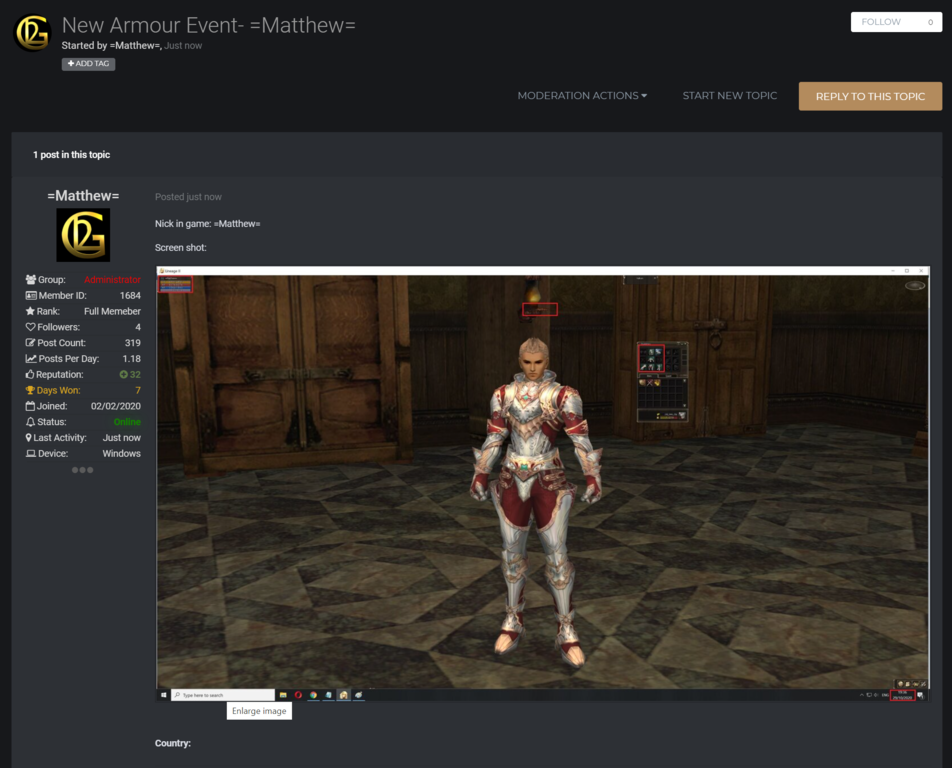 VERY IMPORTANT – at the end of the post you need to tell us what country you are playing from
We ask for this due to time zones differences between players. Posts missing any of above details will not be taken into consideration.
Below screenshot shows crucial things which are marked in RED. These must be readable, visible and present on the screen shot.
Screenshots not containing these details will not be taken into consideration so please check these carefully. There is date and time in the right bottom corner, whole set of armour is visible in the inventory, Nickname is visible in two places.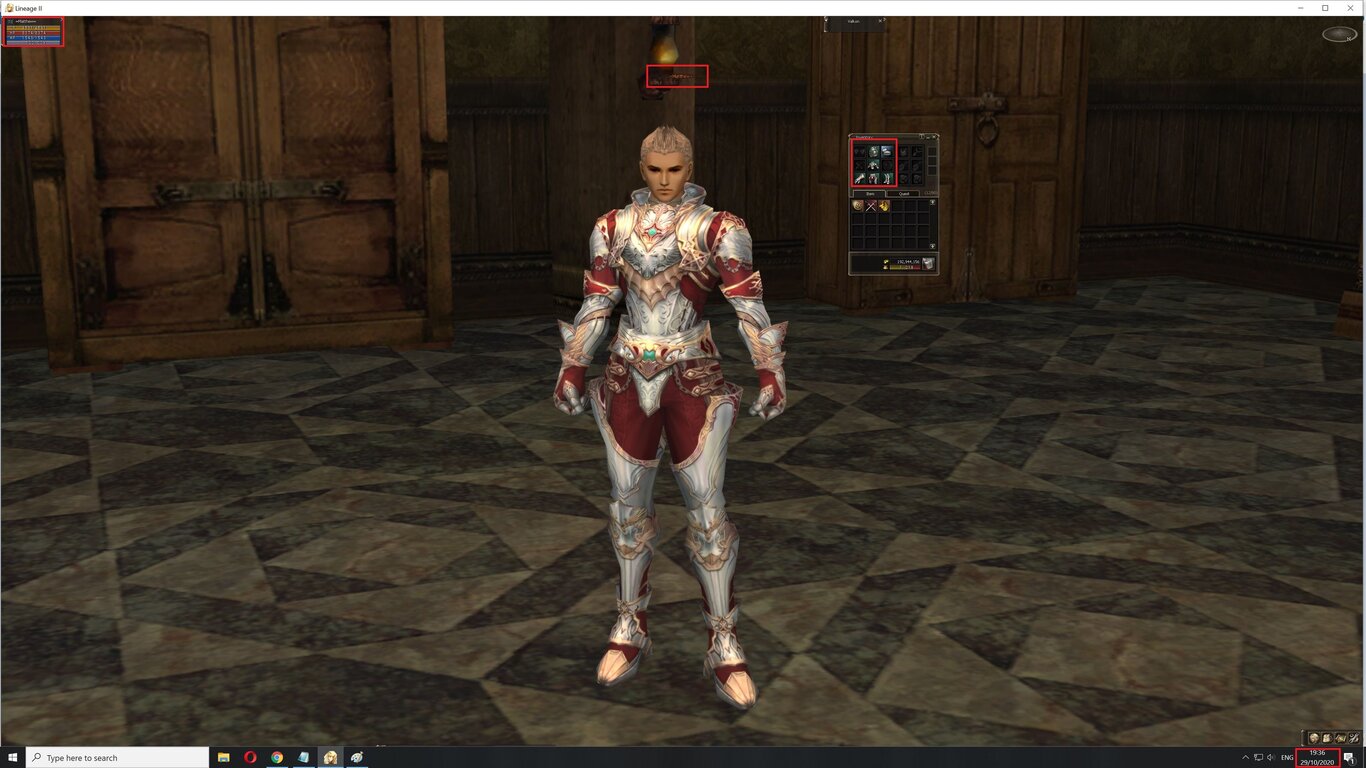 We hope you will join this fantastic competition and have loads of fun, and rewards are worth a while!
All the best, and may the quickest win!
L2Gold.in team