– Boosted rewards from siege. From now on winning clan will receive 2 x Siege Award


– From now on Castle Circlet

will add P def, M def and +8 Speed
– Added new function on automatic events 2 team will anction work as it did with 4 teams
– Added new rebirth

to mantra manager. Shield and Magic barrier with various options
– Boosted drop of Yellow Crystals

from Giants in Giants Cave and Outlaws
– Boosted drop of Yellow Crystals from Raidbosses and Epic bosses
– Fixed HTML links in information NPC
– Doubled rewards for voting via our panel -> www.vote.L2Gold.in
– Boosted rewards for top 3 voters from Vote Panel!
– Unlocked Aden Siege! Next one will take place on 3rd October 2021!
– Innadrill siege will be suspended for now.
– Added further Event Raidboss events, which will take place as per below scheme
2021/10/04-19:30
2021/10/18-19:30
2021/11/01-19:30
2021/11/15-19:30
2021/11/29-19:30
(Time +2 GMT)
– Added new protection to Cliext (you must make sure you are using up to date files, otherwise you will not be able to connect to server)
– Added new boxes with L2Gold weapons +16!
– Updated drop from Epic Box – from now on you can get weapon between +11 to +13 A Grade with Special Ability from these
– Added Ancient Apella 100% Armour ( not usable as yet )
– Boosted drop of Epic Boxes in Elven Ruins
– Added new item – Chaotic Wings which drops from RaidBosses like: Mos, Brakki, Shuriel, Glaki, Horuth, Behemoth and Satan ( Event-Tomb)

– Added special mask for the event halloween.
– Updated Dynasty Armor Heavy to its original state
– Giant Stone drop increased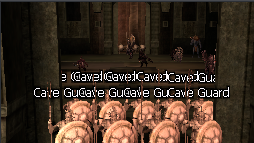 We have planned a big update containing upgrade of skills to interlude, and the aim is to put these to life during Winter season when most of players will be able to be with us. We are hoping this will add some spice to the gameplay, and will deliver loads of fun during this winter season and in the future as well!
Stay tuned for more of these and all the best!